Potato Harvest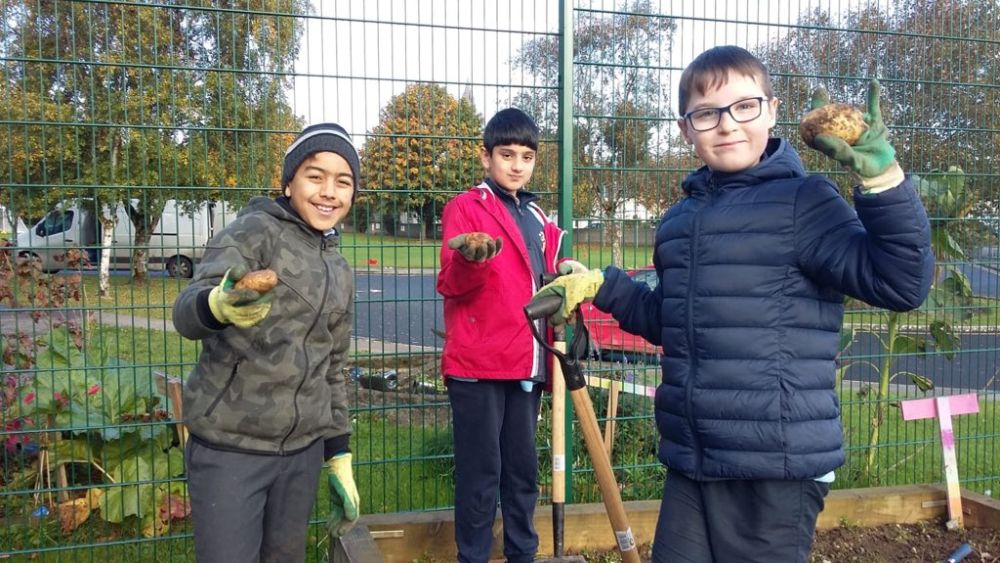 Ms McCarrick's class had a busy day recently. In the space of only 3 hours, the children dug potatoes from the school garden, washed them, cooked them and ate them for their lunch!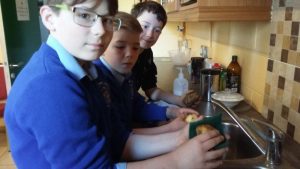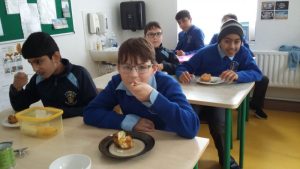 Rope Making Workshop
On Monday last, some of our senior pupils took part in a rope making workshop. We made skipping ropes and developed an appreciation of the value of natural fabrics. It was great fun! Thank you to Steffi Otto from 'Heritage in Schools' for running the workshop.
Schools Golf
Last Monday, 17th September, two girls from St. Comán's Wood played in the Connaught section of the Irish Girls Schools Golf. This is the first time our school was represented in this event. The girls were competing against All Secondary schools from Connaught. This is a huge achievement... well done girls!