6th Class Graduation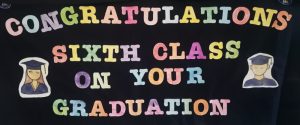 Congratulations to our 6th classes, who had their Graduation Ceremony this morning. We wish you all the best as you move onto secondary school. 
Go n-éirí an bóthar libh.
Go raibh cóir na gaoithe i gcónaí libh.
Go dtaitní an ghrian go bog bláth ar bhur n-éadan,
go dtite an bháisteach go bog mín ar bhur ngoirt.
Agus go gcasfar le chéile sinn arís,
Go gcoinní Dia i mbos a láimhe sibh.

We hope all of our wonderful pupils have a relaxing, enjoyable and fun summer and we look forward to seeing you all back here when school reopens for the 2021/2022 school year on Tuesday 31st August!
Music Generation
The pupils in 2nd -6th classes were in for a treat yesterday, when members of the RTE concert orchestra performed on our senior site. This was organised as part of 'Music Generation' through the GRETB. The music was beautiful and was enjoyed by all. Thank you to the performers and organisers.
Look at what 5th class have been up to this week.....
Well Done!
We are very proud of our 6th class pupils Sarah Larkin, Fiona Duda, Weronika Wasilak, Mia Gately and Irena Gabarova who were winners in Roscommon Community College's recent 'Women in STEM' competition.
Sarah won the 'Individual International Female' category for her project on Mamie Phipps Clark, and Fiona, Weronika, Mia and Irena won the 'Irish Female Group Project' for their poster project on Susan McKenna Lawlor. 
A big 'Well Done!' to all of you!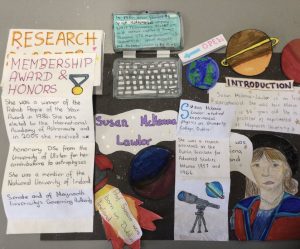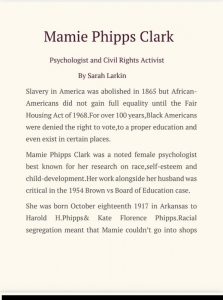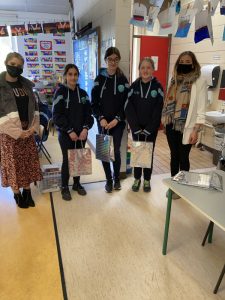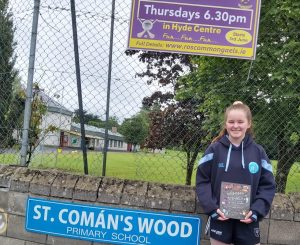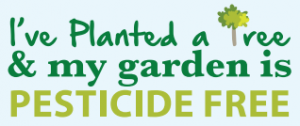 All of the children in St. Comán's Wood N.S. brought a birch or a hazel tree home with them on Friday as part of a new initiative. We hope our children have enjoyed getting out into their gardens this weekend and planting their trees. For more information click here and watch the video below. Check out our Twitter and Facebook pages to see pictures of our pupils planting their trees!
We give every school child a native Irish Woodland Tree. The tree has been sponsored by Variety Ireland, a children's charity and Sean Mulryan of Ballymore properties. Schoolchildren across the county of Roscommon in Ireland will plant 7,500 trees in an eco-initiative that will play a vital part in helping to protect local water sources, enhance biodiversity and capture carbon. The community initiative is also intended to inspire the next generation to think green.
Walk on Wednesday-May 26th
Sincere thanks to all the families for making such a big effort to Walk on Wednesday! We had 341 pupils in total who walked, cycled or scooted to school which is a fantastic achievement. I hope you all enjoyed the beautiful sunshine, fresh air, exercise & time to talk on your journey to school. 
Green Schools: Scoot to School Week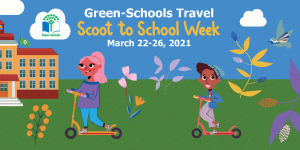 Scoot to School Week will run from March 22nd to 26th, 2021. Don't forget to wear a helmet and high-vis vest and ensure that children's names are clearly labelled on each scooter. Have a look at the 'Scooter Safety' video below.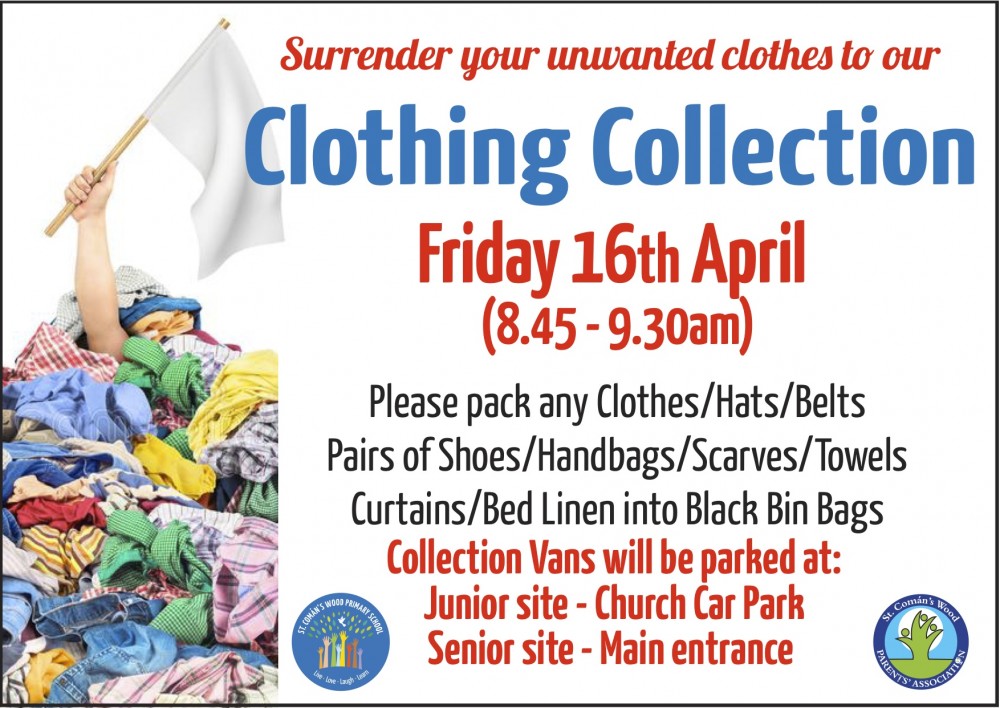 Lá Fhéile Pádraig Sona Daoibh Go Léir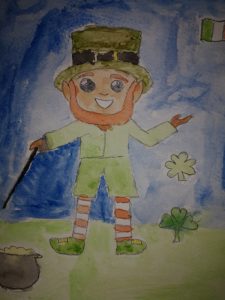 We welcomed our senior classes back to school this week! It has been a great week, with classes celebrating Seachtain na Gaeilge and preparing for St. Patrick's Day. Please check out our Twitter feed and Facebook pages to see what the classes have been up to this week!

Zoom Assembly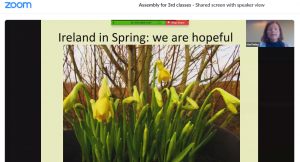 2nd-6th Classes had our first Virtual Assembly of the year this week on February 1st- St. Brigid's Day. It was so lovely to see all our friends and teachers together again, even if it was virtually! Mrs. Feeley began by celebrating everyone in our school community:
Together we are grateful for everyone in our school community:  I am privileged to serve you as principal and very thankful to lead such a hard-working, professional caring team. I want to sincerely thank each and every one of the team who are doing their very best for each and every one of you in what is a challenging time for all. 
She spoke about the values of hope, endurance and resilience-all very relevant to the times we are living in. She reminded us that hope is a positive energy which helps people at difficult times. She also spoke about the feast of St. Brigid and recited a lovely prayer to St. Brigid.
We look forward to the next Zoom Assembly very soon. Your teachers will inform you of the exact date and time.
Extra Information for Parents During School Closures
There are a wide range of supports available to parents who are supporting their children's learning at home. We have compiled links to these supports as well as links to useful websites which provide extra activities that may be of benefit to some of you. Click here to access this document.

The following resource might help some parents to explain the whole area of Covid-19 testing to young children. Click on the picture below to access this document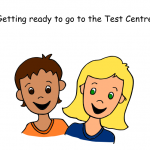 We would also like to draw your attention to an excellent resource-RTE Home School Hub where children can watch, download and engage with curriculum-based content, project work, and fun activities that will keep them entertained and learning.

From Monday 11th January, the Home School Hub (10am) and After School Hub (3.20pm) will return to RTÉ2 and the RTÉ Player for three hours daily.

Talking to Children and Young People about Covid-19: We would like to direct your attention to updated guidance on talking to children and young people about Covid-19. You can access and download this guidance in both Irish and English from the Department of Education and Skills website by

clicking here

and looking under the heading 'Talking to children and young people about Covid-19'. 

We would also like to direct your attention to a child-friendly interview that Deputy Chief Medical Officer Dr Ronan Glynn did with RTÉ's new2day programme last week, that may also be a useful resource when talking about Covid-19 with children and students. You can access this interview by clicking here.
We ask God to be with us all at this time. We hope you all remain healthy and happy during this time off and look forward to seeing you back in school when we re-open.
Christ with me,




Christ before me,




Christ behind me,




Christ in me,




Christ beneath me,




Christ above me,




Christ on my right,




Christ on my left,




Christ when I lie down,




Christ when I sit down,




Christ when I arise,




Christ in the heart of every man who thinks of me,




Christ in the mouth of everyone who speaks of me,




Christ in every eye that sees me,




Christ in every ear that hears me.
Festive Cheer in the Senior Classes
Watch the children on our Senior Site singing festive tunes in preparation for the turning on of the Christmas lights in Roscommon Town a few weeks ago.
Roscommon Christmas Lights 2020
A Message from the Christmas Lights Committee:
The Christmas Lights Committee have been working hard erecting the Christmas lights so that Roscommon Town will be a beacon of hope and light for Christmas 2020. In keeping with Covid19 restrictions and in order to keep everyone safe, Santa Claus will be switching on the Christmas lights for Roscommon remotely from the North Pole on Sunday 29th November at 5pm. This is an online event and the switch on can be viewed via YouTube. Just search YouTube for the MMCStreaming channel, where the event will be broadcast from, or click on their Facebook page for more details.

Please feel free to post your pictures and videos of your children watching the switching on ceremony on the Roscommon Christmas Lights 2020 event which can be found on the Roscommon Chamber Facebook page. 
Best regards, Roscommon Christmas Lights Committee

Staff of St Comán's Wood 'Shine a Light'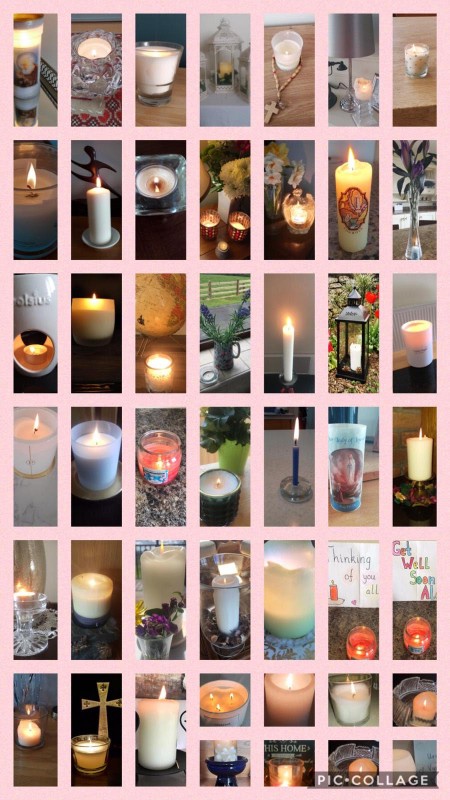 During a recent staff meeting via Zoom, the staff of St. Comán's Wood held a short prayer service and lit a candle in support of frontline workers fighting against coronavirus and those affected by the COVID-19 pandemic-both near and far.