Booklists 2018/2019
Please click on the links below to access booklists for each year group for the 2018/2019 school year.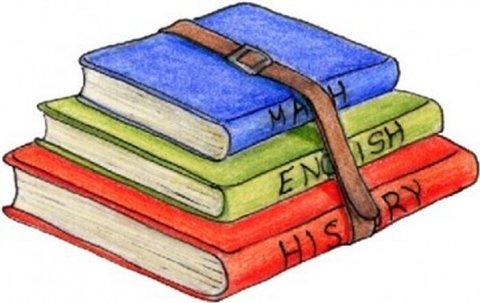 Junior Infants
Senior Infants
1st Class
2nd Class
3rd Class
4th Class
5th Class
6th Class
Happy Holidays!

We hope that all of our pupils and their families have a wonderful summer break and we look forward to seeing you back here for the new school term. School begins again on Thursday, 30th August at 9.15 am for all pupils.
1st Class School Tour
Our 1st classes headed to Turoe Pet Farm near Loughrea on Thursday, 28th June. It was a lovely way to spend the second last day of the school year. It was very hot, but fortunately, most of the activities were indoors/in shaded areas. The children played in the soft play zone and then went on a tour of the farm. They then had a hot lunch and finished their day in the inflatable city. It was a very fun day!
2nd Class School Tour
The children in 2nd class visited Shannon River Adventure Centre in Rooskey for their end of year school tour. The weather was wonderful and the children enjoyed the activities such as kayaking, wall climbing and mudsliding.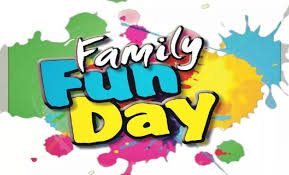 Our Parents Association organised a wonderful 'Fun Day' for our pupils' families on Saturday, 23rd June. There was a great turn out to our senior site where there were bouncing castles, refreshments, ice cream, face painting and music. Many families made the most of the good weather and brought picnics too. The day would not have been as successful without the help of many parent volunteers and to them we say a big 'thank you'. We are looking forward to next year's 'Fun Day' already!
Bake Sale
Thank you to all who supported today's bake sale; either by baking cakes/buns or sending in money with their children to purchase goods. It was very successful, with barely a crumb left by the end of the day! Thank you also to our sixth class pupils and teachers who organised the halla and helped the younger pupils buy their cakes.
Sports Day
Our Junior Site had their Sports Day on Thursday, 21st June. It was a fantastic day. Each class rotated around the different stations and enjoyed activities such as races, parachute, tug-o'-war, unihoc, the bouncing castle, gaelic, soccer, water races/wellie toss, basketball, bench ball, athletics and obstacle courses. Thank you to everyone involved in organising the day and a special thank you to our parent volunteers who manned the stations and without whom the day wouldn't have gone so well. We are all looking forward to tomorrow's Bake Sale and Saturday's Family Fun Day!
Recycled Hats
Well done to the boys and girls in our school who put huge effort into making recycled hats as part of our efforts to achieve our first Green Schools flag as a newly amalgamated school. The theme for this flag is 'Litter and Waste' and the children were encouraged to recycle and upcycle items they had at home to create their masterpieces. This challenge was optional, however, so many children took part that we held a fashion show today, where the children modelled their creations on the catwalk in the halla. We were blown away by the imagination and creativity shown by children of all ages. Well done to all participants. 
Hard Luck to our Footballers!
Our girls' football team played in the Cumann na mBunscol schools final yesterday at 5pm in Ballyleague. They played fantastically but unfortunately lost out to Creagh NS. Well done Creagh! Well done to the children who have shown such commitment to our team throughout the year and thank you to their coach, Ms Louise Kilcullen. We are very proud of you all!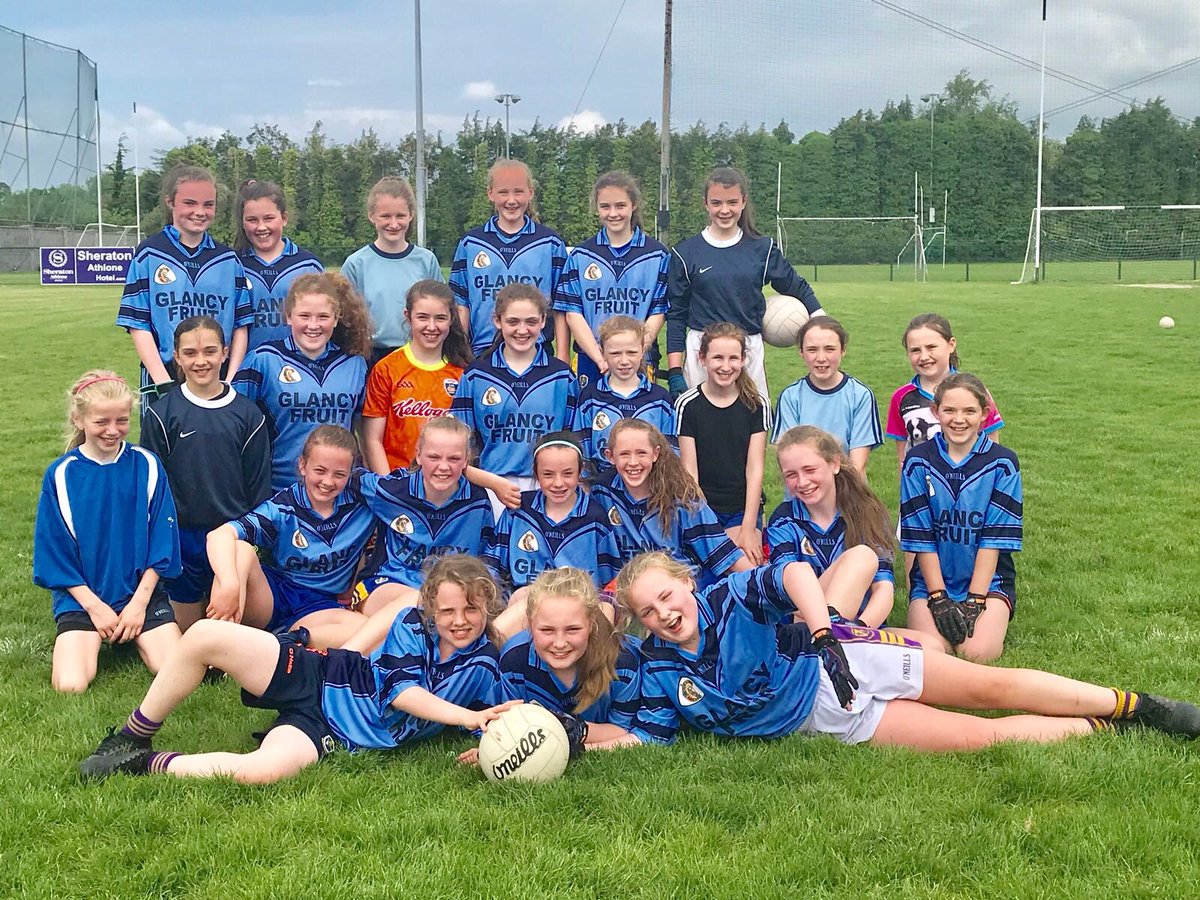 Fun in the Sun!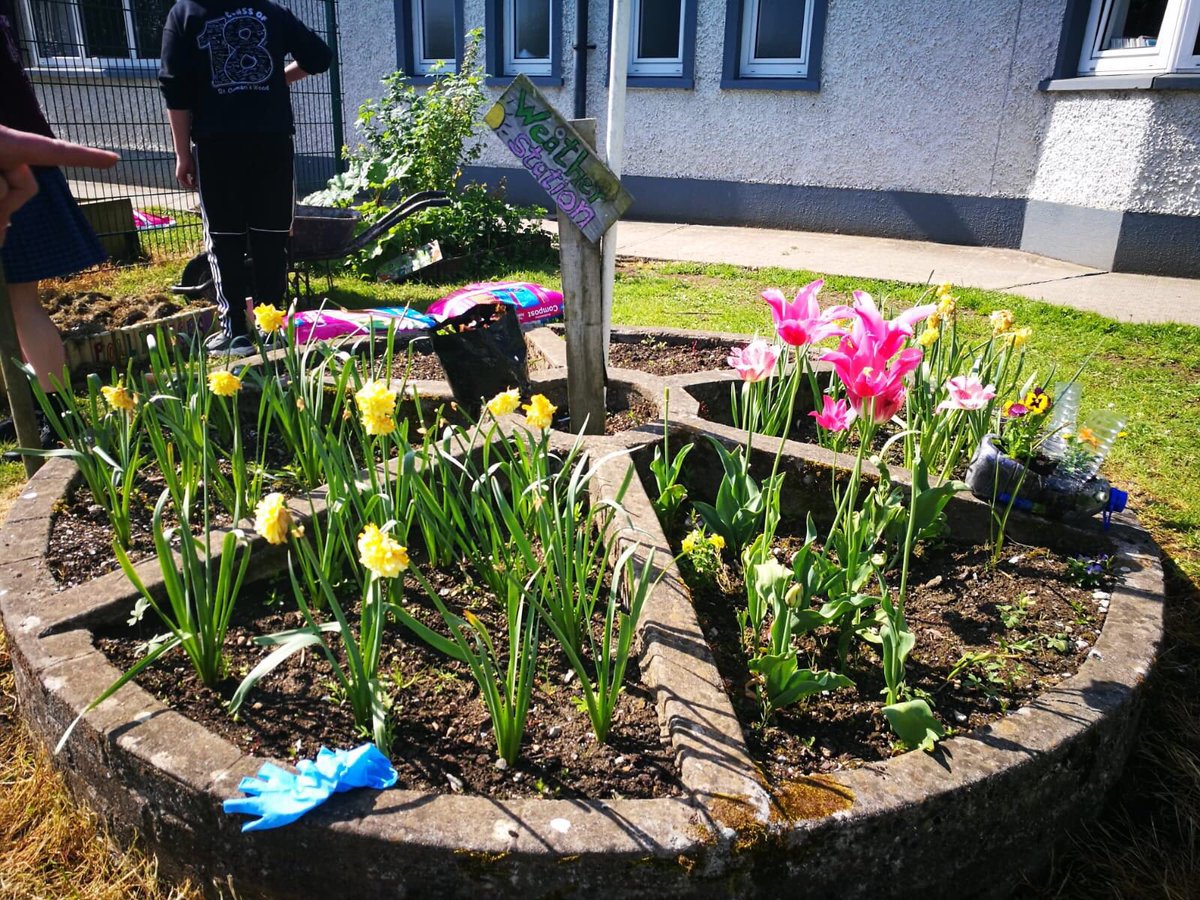 Many of our classes have taken advantage of the current good weather and held some of their classes outdoors. Some classes went to the park and 5th class were lucky to have had their school tour to Bay Sports in the Hodson Bay on one of the nicest days of the year so far. A number of pupils and teachers have been involved in creating a beautiful garden on the senior site. They, too, took advantage of the good weather to complete the work. Our senior site pupils also enjoyed a training session with teachers from Roscommon Community College.
Well Done to our Camogie Team!
Our school camogie team won the Camogie B Final yesterday evening against Gaelscoil de hÍde. The match was played at 5 o'clock in Four Roads, where the team emerged victorious at the end of a challenging match, with a score of 6-1 to 4-3. Well done to all involved, particularly all the girls on the team and their coach, Ms McDermott. We are very proud of you!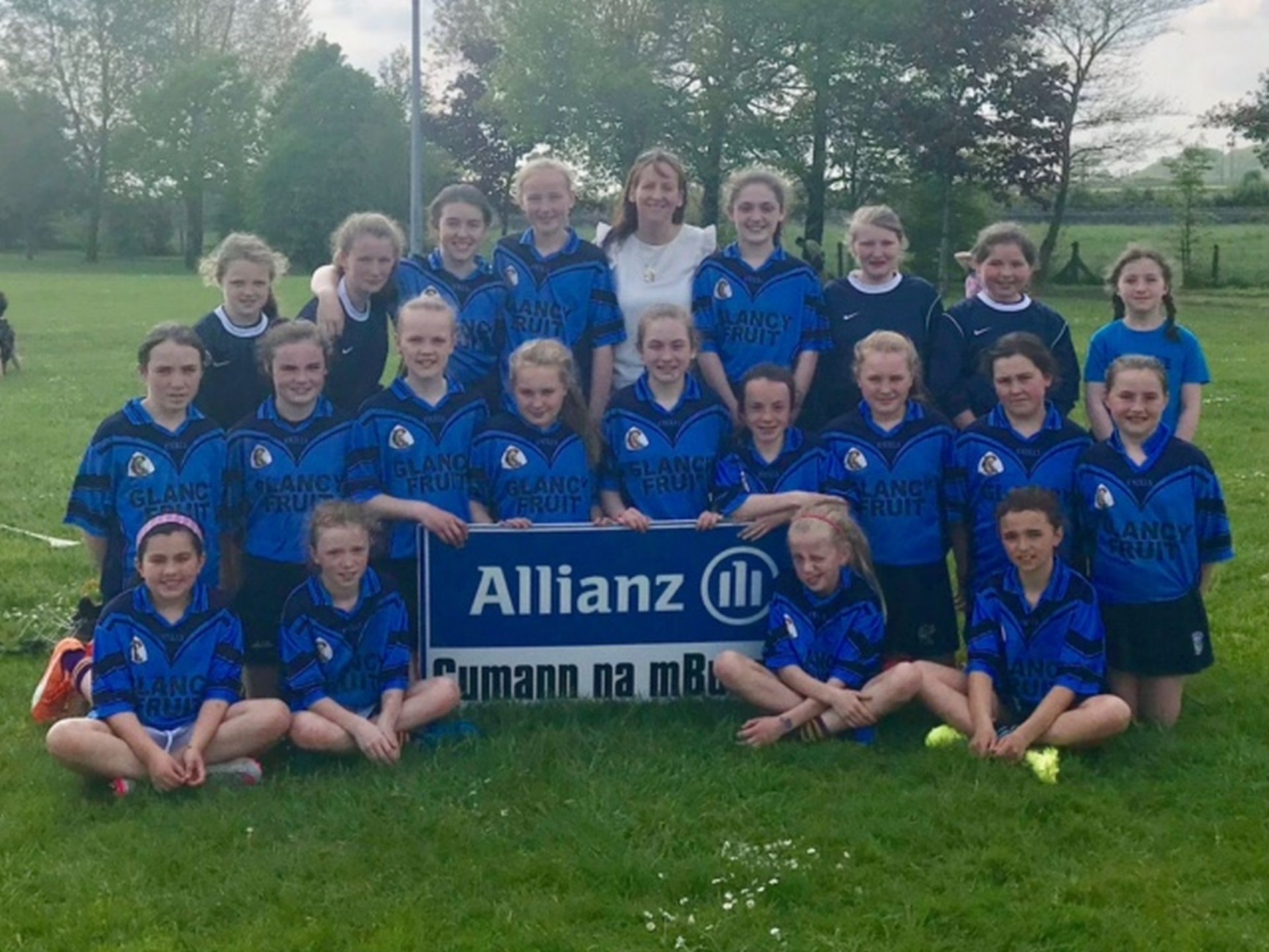 Child Protection
On 11th December, 2017, new Child Protection Procedures were implemented for all primary and post-primary schools in line with the Children First Act.
This has brought about some changes to the way schools deal with child protection issues. There is a requirement that all staff be updated on the new child protection guidelines and schools have therefore been authorised to close for two half days or one full day to allow for staff training on the new procedures.
St. Comán's Wood will be closed on Friday, 16th March to facilitate this training.
For further information on Children First please click here.