Enrolment September 2021
Dear Parents,
If your child is due to start Junior Infants in September 2021 you need to apply for enrolment using the school enrolment form available to download here. Unfortunately, we cannot host an Open Day this year due to Covid-19. If you have any concerns/questions please email ufeeley@comanswoodprimary.ie
Closing date for applications for enrolment is February 10th 2021. 
You may choose to print this form and post it or fill it in and scan/email it.
Postal address: St. Comán's Wood Primary School, Roscommon town. 
If you wish a hard copy of the form posted to you please email your name and postal address to pmorris@comanswoodprimary.ie

School Closure Update January 2021
As you are aware the Minister has confirmed the closure of schools until the 1st of February. Seesaw is our chosen online teaching and learning platform for use during the school closure. Teachers will assign work using this digital platform and/or via email/school website and pupils will be asked to upload their work for feedback when complete. We understand that this is a stressful and unsettling time, but please rest assured that we will endeavour to continue to deliver the curriculum as best as we can and to support you and your children in any way possible over the coming weeks. 
Assigned Work from Teachers:
You can access your child's assigned work by clicking on the 'Classes' tab in the menu above and selecting your child's class

.

Alternatively, click on the links below:

Junior Infants
Senior Infants
1st Class
2nd Class
3rd Class
4th Class
5th Class
6th Class
Speech and Language Class/Hearing Impaired Class
Extra Information for Parents During School Closures
There are a wide range of supports available to parents who are supporting their children's learning at home. We have compiled links to these supports as well as links to useful websites which provide extra activities that may be of benefit to some of you. Click here to access this document.

The following resource might help some parents to explain the whole area of Covid-19 testing to young children. Click on the picture below to access this document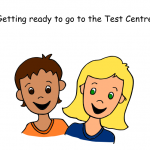 We would also like to draw your attention to an excellent resource-RTE Home School Hub where children can watch, download and engage with curriculum-based content, project work, and fun activities that will keep them entertained and learning.

From Monday 11th January, the Home School Hub (10am) and After School Hub (3.20pm) will return to RTÉ2 and the RTÉ Player for three hours daily.

Talking to Children and Young People about Covid-19: We would like to direct your attention to updated guidance on talking to children and young people about Covid-19. You can access and download this guidance in both Irish and English from the Department of Education and Skills website by

clicking here

and looking under the heading 'Talking to children and young people about Covid-19'. 

We would also like to direct your attention to a child-friendly interview that Deputy Chief Medical Officer Dr Ronan Glynn did with RTÉ's new2day programme last week, that may also be a useful resource when talking about Covid-19 with children and students. You can access this interview by clicking here.
We ask God to be with us all at this time. We hope you all remain healthy and happy during this time off and look forward to seeing you back in school when we re-open.
Christ with me,




Christ before me,




Christ behind me,




Christ in me,




Christ beneath me,




Christ above me,




Christ on my right,




Christ on my left,




Christ when I lie down,




Christ when I sit down,




Christ when I arise,




Christ in the heart of every man who thinks of me,




Christ in the mouth of everyone who speaks of me,




Christ in every eye that sees me,




Christ in every ear that hears me.
Festive Cheer in the Senior Classes
Watch the children on our Senior Site singing festive tunes in preparation for the turning on of the Christmas lights in Roscommon Town a few weeks ago.
Roscommon Christmas Lights 2020
A Message from the Christmas Lights Committee:
The Christmas Lights Committee have been working hard erecting the Christmas lights so that Roscommon Town will be a beacon of hope and light for Christmas 2020. In keeping with Covid19 restrictions and in order to keep everyone safe, Santa Claus will be switching on the Christmas lights for Roscommon remotely from the North Pole on Sunday 29th November at 5pm. This is an online event and the switch on can be viewed via YouTube. Just search YouTube for the MMCStreaming channel, where the event will be broadcast from, or click on their Facebook page for more details.

Please feel free to post your pictures and videos of your children watching the switching on ceremony on the Roscommon Christmas Lights 2020 event which can be found on the Roscommon Chamber Facebook page. 
Best regards, Roscommon Christmas Lights Committee

St Comán's Wood PS DRAFT Covid-19 Response Plan
Please click here to read our draft Covid-19 Response Plan. We welcome suggestions and feedback from parents and school stakeholders. These can be sent to ufeeley@comanswoodprimary.ie
Staff of St Comán's Wood 'Shine a Light'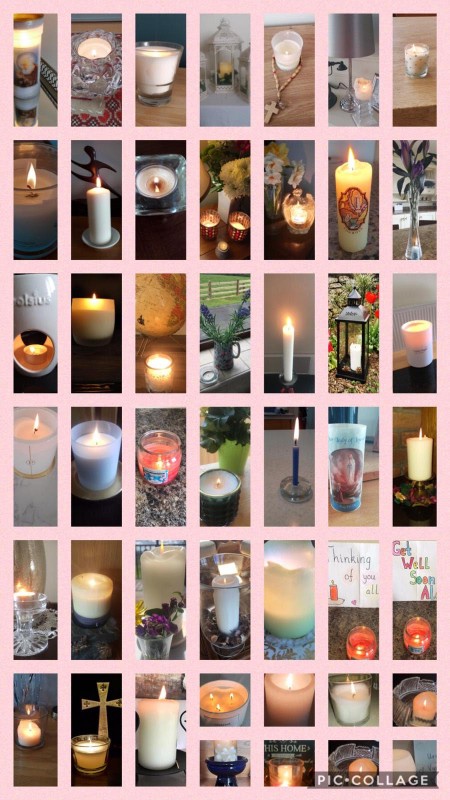 During a recent staff meeting via Zoom, the staff of St. Comán's Wood held a short prayer service and lit a candle in support of frontline workers fighting against coronavirus and those affected by the COVID-19 pandemic-both near and far.  
Child Protection
On 11th December, 2017, new Child Protection Procedures were implemented for all primary and post-primary schools in line with the Children First Act.
This has brought about some changes to the way schools deal with child protection issues. 
For further information on Children First please click here.