End of Year Reports
It's that time of year again when we will be sending home end-of-year reports. This video outlines some of the important things to remember when looking at your child's report.
Amber Flag Award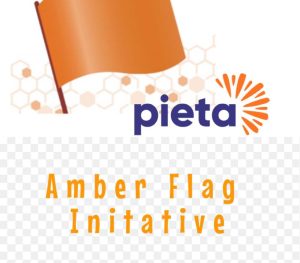 We are delighted to announce that St. Comán's Wood have been awarded their very first Amber Flag from Pieta House.
This award is presented to schools who make a conscious effort to promote and improve the well-being and mental health of their school community. St. Comán's Wood began the process at the beginning of the academic year and began by setting up an Amber Flag committee made up of a selection of students from each class. Together with leading teachers, Ms McNeill and Mr Morelli, the committee worked hard throughout the year to make positive changes and to co-ordinate events to promote positive mental health and well-being in our students, teachers and parents.
Congratulations to the committee and the whole school community on this fantastic achievement. More details to follow.
Child Protection
On 11th December, 2017, new Child Protection Procedures were implemented for all primary and post-primary schools in line with the Children First Act.
This has brought about some changes to the way schools deal with child protection issues. 
For further information on Children First please click here.