Cineáltas: Action Plan on Bullying
The Department of Education has today launched Cineáltas: Action Plan on Bullying, a landmark new Action Plan to prevent and address bullying in schools. The plan aims to ensure that our schools are safe and happy places for all our children and young people. Please watch the video below to learn more.

Dear Parents, 
"While the internet undoubtedly presents fantastic opportunities for children, it is equally clear that there are valid concerns about children spending too much time online, accessing inappropriate content, and communicating with people with intent to harm or exploit them. As parents our natural desire is to keep our children safe."
Keeping this in mind, National Parents Council Primary is providing a batch of FREE Internet Safety Information Sessions specifically designed for parents!
Each virtual session aims to give you information and skills to be able to engage in your children's online lives. It covers the benefits and risks of the internet and provides hints and tips for parents, helping children be effective, responsible and safer Internet users. All the information you require is provided below.
At the end of the session, parents will also be provided with a specially designed template to enable them to work with their children to form an agreement for internet usage.
When: Sessions will be taking place online via Zoom from the 28th of November to the 7th of December. Schedules are listed below:
10PM and 7:30PM: 28th, 29th and 30th of November; 1st, 5th and 6th of December.
10AM: 2nd and 7th of December. 
To register, just fill in a simple form right here: NPC Internet Safety Information session for Parents - Virtual November/December 2022 Survey (surveymonkey.com)
For more information on the Internet Safety sessions, please visit https://www.npc.ie/training-and-resources/training-we-offer/internet-safety-in-your-school.
Sacraments 2023
Dates for your Diary
Confirmation will take place on Saturday, 25th March 2023 at 11 am.
First Holy Communion will take place on Saturday, 6th May 2023 at 1 pm.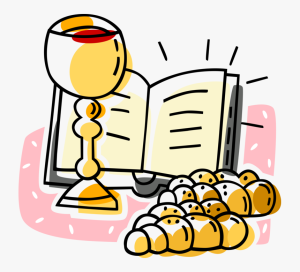 The Lunch Bag
The Lunch Bag is a childrens healthy school lunch delivery service. Please click

here

for further information.
Amber Flag Award
We are delighted to announce that St. Comán's Wood have been awarded their very first Amber Flag from Pieta House.

This award is presented to schools who make a conscious effort to promote and improve the well-being and mental health of their school community. St. Comán's Wood began the process at the beginning of the academic year and began by setting up an Amber Flag committee made up of a selection of students from each class. Together with leading teachers, Ms McNeill and Mr Morelli, the committee worked hard throughout the year to make positive changes and to co-ordinate events to promote positive mental health and well-being in our students, teachers and parents.

Congratulations to the committee and the whole school community on this fantastic achievement. Our Amber Flag was raised by special guest, Mrs Morris, on both sites on Wednesday, June 22nd. Have a look at some of the photos from the day on St. Comán's Wood Twitter page here.
Child Protection
On 11th December, 2017, new Child Protection Procedures were implemented for all primary and post-primary schools in line with the Children First Act.
This has brought about some changes to the way schools deal with child protection issues. 
For further information on Children First please click here.